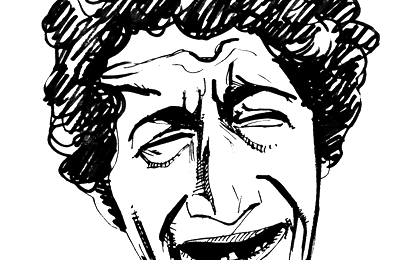 Mr. Antipyrine (SmokyMind #3)
In the world that we have made for ourselves the freedom that we think we have does not exist. So the invention of richly imaginative speech becomes the only feasible freedom. At least it is for us: "Dada siegt!".
notes:
E.G.O.'s homage to the Dadaist theatre. Some lines taken from the theatrical text "The First Heavenly Adventure of Mr. Antipyrine" by Tristan Tzara (1916) are proposed once again today in this video-pictorial work that stages a work put on only once in 1920.
Directors: Gaetano Accettulli
Animation: E.G.O.
Screenplay: Liberamente tratto da "La prima avventura celeste del sig. Antipirina" di Tristan Tzara (1916)
Editing: Gaetano Accettulli
Painting on paper: Vito Livio Squeo, Gaetano Accettulli
Music: Francesco Lettera
Sound editing: Gaetano Accettulli
Production: E.G.O.
Year: 2007/2008
Running time: 4 min.