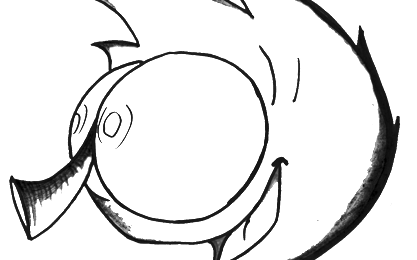 So'QQuadri (Upside down)
In an extraordinary world far away from ours, works of art have a life all of their own. A cute but annoying insect goes through them, interacting. This insect is the E.G.O.'s and it takes art for what it is. It satisfies its bodily needs in Duchamp's urinal, its hunger by feeding on Manzoni's "Artist's Shit" and its thirst in a painting by Otto Dix. It appreciates its own beauty by looking at itself in one of Escher's spheres. If Botero shows us a large, soft bottom, then let's go into it! If Cézanne has organized a quiet game of cards, let's play! Everything is allowed, except committing the serious mistake of banning and censoring without even understanding. So, do make yourself comfortable in an armchair by De Chirico. "Anèmic Cinèma" will gently mesmerize us and lead us to discover that a room with a sea view by Magritte may be the perfect place to die…at least today… anyway everything is just a game!
Directors: Gaetano Accettulli e Vito Livio Squeo
Animation: E.G.O.
Screenplay: Gaetano Accettulli, Vito Livio Squeo
Editing: Gaetano Accettulli
Drawings: Vito Livio Squeo
Music: Francesco Lettera
Sound editing: Gaetano Accettulli
Production: E.G.O.
Year: 2009-2011
Running time: 8 min. 30 sec.